EXPLORE YOUR

UNIQUE JOURNEY

The Journey Before Us is an 8-week email series designed to support you in exploring your unique journey. It was created some years ago by Beth Johnson. It has been adapted roughly 11 times for audiences large and small, young and mature. As an office, we have decided it is time to share it freely with you!
BETH'S

PERSONAL JOURNEY

Beth Johnson originally began exploring sacred journeys and pilgrimages when her daughter was in high school. She was looking for a way to foresee the future, "to create something I needed for me", Beth stated.

Honestly and openly, Beth created this journey because at that time in her life, the destinations she earnestly worked towards, both personally and professionally, broke her heart.

At each of these destinations and the finality they represented, she learned the process, the commitment to learning, the importance of being present and a part of her own life without basing her success on the outcome was what was actually important. With each destination, Beth had to start over. She had to pause, pivot, and begin a new journey. With each new journey, she had to again and again believe that the journey was what was important.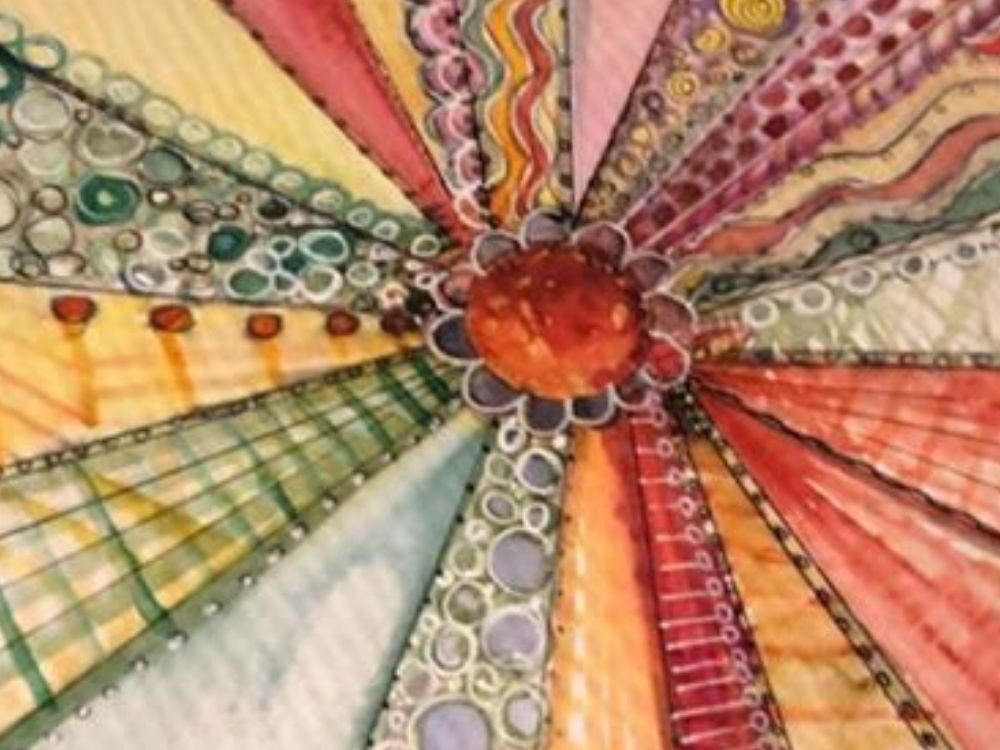 JOURNEY

TOPICS

WEEK 1 RED - The Practice of Grounding and Quieting

WEEK 2 ORANGE - The Practice of Connecting and Opening

WEEK 3 YELLOW - The Practice of Focusing and Beginning

WEEK 4 GREEN - The Practice of Holding and Owning

WEEK 5 BLUE - The Practice of Releasing and Intending

WEEK 6 INDIGO - The Practice of Imagining and Envisioning

WEEK 7 VIOLET - The Practice of Creating and Giving

WEEK 8 BLACK AND WHITE - The Practice of Stillness and Unknowing
What do the colors mean?
The colors associated with the practices above are actually based on the chakras within the body. When Beth was exploring ways to express this inner journey, she was introduced to colors and the symbolism they hold. Adding the colors, a dash of imagination and daring to explore creatively, Beth was able to create a mnemonic way of learning each practice internally and experientially.
INVITATION
As we navigate this new normal, we invite you to explore and learn from this journey. We are excited to journey with you! Once you sign up below you will be sent an email to confirm your subscription. After you confirm, you will receive your first week's email that upcoming Sunday.