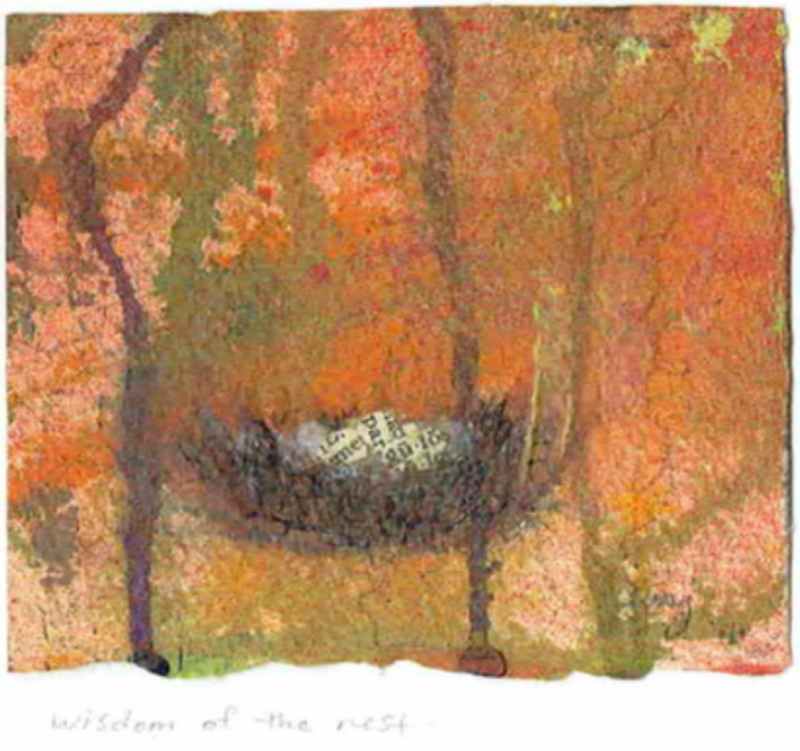 I am thinking about my Grandma's garden today.
My Grandma, if she were with us, would be out in her garden and working in the "cold frame" today. The "cold frame" was made out of an old window casing and two huge pane glass windows. She would plant her seeds early in this tiny greenhouse.
She had created her own DIY greenhouse before it was even cool to DIY.
By the end of March, you could barely see the wisps of green stems peeking out of the rich, sandy, Jackson County soil. She would point out to me what would soon become tomatoes, lettuce, peppers, carrots, and zinnias.
As I watched her tending the tiny shoots of green, it was hard to imagine the seedlings would become vegetables and flowers one day. Yet, by July they would be flourishing in rows. All summer we would eat out of those rows and then, in the fall, she would have a full harvest.
Grandma's mother died in the 1918 flu.
Grandma, only four, and her two sisters, just six and eight, also became sick. She told me family stories of that difficult time, which were only a few brief moments of memory, and yet so poignant coming from her child-like perspective.
Her father, sick himself, would feed each of the girls at the foot of the double bed that they were sharing. She said it felt like being in a nest with her dad putting food into their mouths as if they were baby birds.
She recalled her mother's two sisters who would come every day to bring the family food and supplies. She remembered that they would talk through the glass window to her mom and dad, bereft that they could do no more to help them.
Her father always told her that her mother's last words were, "Keep my girls together." And he did. He fought for them ferociously and kept the family together.
So, to me, Grandma's garden represents her hope in the future. A bountiful hope, that believes good things are coming. A commitment to work toward this eventual abundance through the gray days of March and the wet days of April—when there is only a hint of green peeking out of the ground.
I want to be like my grandma. I want to go through this, our own challenging time, planting seeds of hope in the soil of my life. I want to do that to not only keep me busy — and Lord knows, I need to be busy — but also because I believe the tiny seeds we plant now in the gardens of our lives, will nurture us through the summer and give us a bountiful harvest this fall.
After this pandemic has passed, I want to say that I was kind to those around me, that I appreciated all of the good that was around me, and that I shared what I could with those that I love.
About Elizabeth M. Johnson, LCSW, LMFT
Therapist and Clinical Director
Beth has been practicing individual, relationship and family therapies in the Indianapolis and Greenwood communities for more than 30 years. She completed her studies through Indiana University, including 13 years of supervision specializing in Marriage and Family Therapy.
Beth also is an artist and writer and has a passion for creating art and offering creative opportunities for women.