In all loss, there is consistently a loss of self, "we lose what we once were, in order to become what we will be."
The process of loss is important. Within the losses we experience, we also have the opportunity to experience growth. The second half of the loss cycle is where we find hope, possibilities, growth, and transformation.
STUCKNESS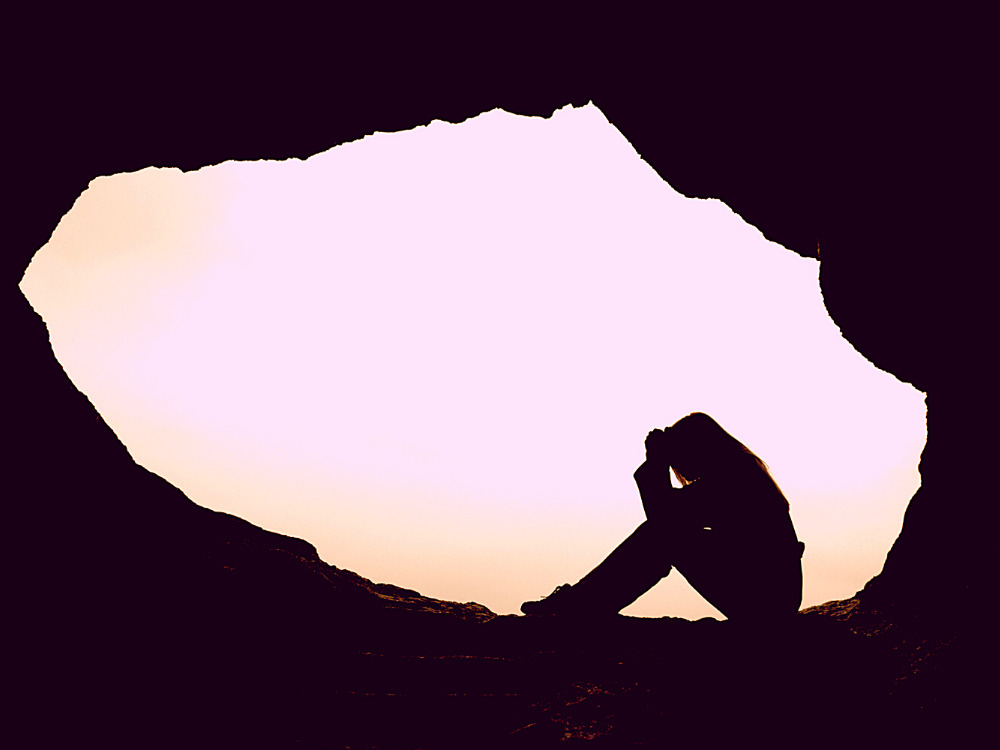 We never forget the loss, whether that is a loved one, a relationship, a dream. We never forget our people, expectations, hopes and dreams. Even in transformation, there is remembrance.
Having the ability to move into what life could and will be in regards to what and/or who has been lost, that does not mean we still do not feel intense sorrow and grieve these losses.
If we focus solely on the losses we experience and never gain the awareness necessary to shift into what could be possible and the hope that accompanies that shift, we would be in deep, dark space without any way out.
In processing losses we have experienced over time, we have realized that in all of them, we end up gaining in ways we never dreamt imaginable. For example, I lose protective measures so I can ground, be present and grow. I lose an environment that was only meant for sprouting in order to root and fully be supported.
What we know is that after awareness, there is a shift into the process of healing, the process of transformation.
THE INTENDED

SHIFT
"The creation of a thousand forests is in one acorn..."
- RW Emerson
This shift into focusing on the future is where the work begins in order to stop the cycles, triggers, and address the stuckness. We have been working to prepare for this moment, the moment where the deep work can occur. This is like the very bottom of an inverted bell curve, much like the loss cycle image we have designed. This is the process of grief, of healing, of gaining transformation. Getting to this point can take a varying amount of time.
As a seed has the potential to bear fruit; we have the potential to bear fruit out of process of loss and transformation. As Beth has shared before, "Seeds are a sacred metaphor for life and renewal".
Today we invite you to consider what seeds do you want to plant within yourself, within your relationships, among your environment, within your life?
The answer to this question holds your intention, or rather your seed. This intention is the choice that sets things in motion whether known or not. If we can become aware of what we want to plant we gain the ability to be present to the process. The process that is unknown, but expected. The process that bears fruit and change. The process that has a proven plan, but can contain several plans that are possible. Entering the realm of possibility by planting your seed, or intention, offers promise of an outcome. And mystery to what the loss might be.
CONTINUING THE

PLANTING PROCESS

We invite you to continue your processing journey through these three resources:
Beth's Blog
Beth explores how to cultivate and grow the seed you have chosen to plant. Take some time to explore this blog and then sign up for our journal prompt to further your own cultivation.
The pivot point of our thinking comes when we stand exactly where we are in the lives we are in and see the world differently....read more
Nurture Your Seeds
This is a one-time email you will receive to aid you in exploring how to cultivate and grow the truth you have chosen to plant. Take some time to process with us and if you are ready, consider expanding your cultivation into our 8-week email campaign called The Journey Before Us.
Journey With Us
The Journey Before Us is an 8-week email series designed to support you in exploring your unique journey. It was created some years ago by Beth Johnson. It has been adapted roughly 11 times for audiences large and small, young and mature.