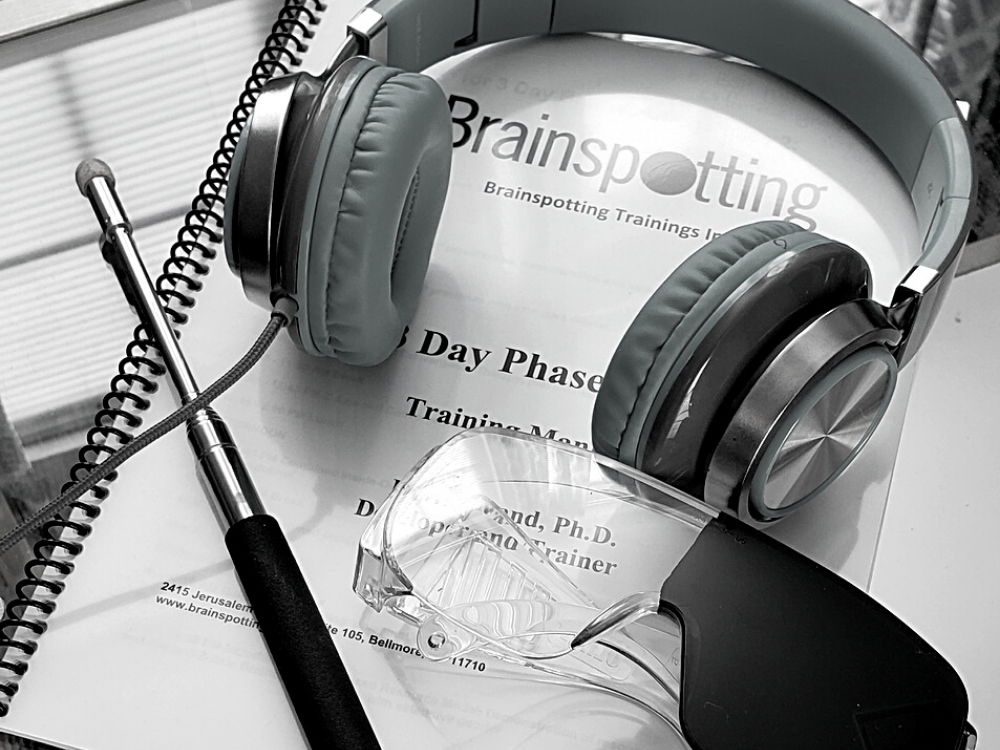 Brainspotting (BSP) was introduced to me by a close friend and mentor, the summer before I started graduate school. She felt BSP was something that needed to be experienced. Since then, I've come to agree.
BSP, from the first time I experienced it, in her office, was a way out of the hurt and pain that I clung to, because I did not know how to let it go. BSP allowed an opportunity to truly feel without judgment, and then to release that pain, fear, or whatever activation there was at the time so I could truly live my life. Since that day, I have unapologetically spoken about it and advocated for its use in therapy, because it works well and efficiently for clients with a multitude of concerns or challenges.
BSP is a very powerful modality that allows you to cut through your need to understand so you can heal.
At times during a session, I have clients tell me they feel an emotion and are not sure why. At that point, trying to pin-point where that emotion comes from can be challenging for us, and the answer may not be reached within that session. However, by using BSP, it allows the client an opportunity to truly explore that feeling, both in their physical body and emotionally, while they have someone (the therapist) holding space for them and attuning to their process. Holding space for a client is a normal part of therapy, but with BSP, the therapist does not have to guide the client inward, and it is so empowering for the client to experience finding their own solutions in a safe space. In doing more traditional talk-therapy with clients, I still tie in components of BSP because of the power the modality holds to help the client heal.
I have watched clients grow in as few as one or two sessions in ways they never thought possible. However, it is not the same for everyone, depending on what they come in facing. BSP can be used for the client who has never been in therapy before or for the client who has been in therapy for quite some time. It has allowed me the opportunity to truly meet my clients where they are and watch them heal. It is so humbling to be allowed the opportunity to hold space for such sacred work. BSP has shown me that healing is possible, no matter the cause of the turmoil.
Josh Stanley, LSW, is a Therapist at Stillpoint.
Josh Stanley, LSW
Therapist
Regardless of the client, helping anyone engage, resolve and reinvent through life's challenges is a calling I humbly accept. Helping increase awareness for each client so they can make intentional choices for their life is so rewarding. I also enjoy helping those who are empathic learn how to establish routines for self-care and ways to work with their emotions so they can engage with life and others in a way that can help reduce anxiety.