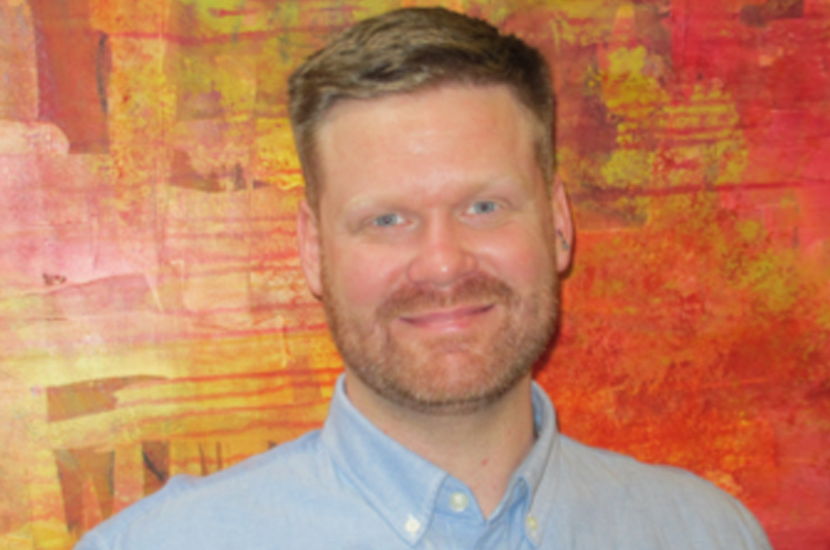 Therapist
My Practice
I am a staff therapist at Stillpoint and work with men, women, relationships (traditional and non-traditional), teens and families.
I grew up in central Indiana and graduated from Franklin College with a Bachelor's Degree in Elementary Education, and received my Master's Degree from Indiana University School of Social Work, Indianapolis campus.
With my background in education, I find it really rewarding educating clients and helping them learn how to advocate for themselves in their lives.
I specialize in trauma and how it impacts relationships. I love working with couples, especially couples who have experienced the hurt from infidelity. It provides a wonderful opportunity for couples to re-envision what their relationships can become by connecting, while also learning how to face the pain and hurt they experienced. Working with non-traditional relationships has been a lot of fun. We get to explore how each person wants to share and receive love from their partners, while maintaining an open dialogue to share what wounds and adaptations come up along the way.
Regardless of the client, helping anyone engage, resolve and reinvent through life's challenges is a calling I humbly accept. Helping increase awareness for each client so they can make intentional choices for their life is so rewarding. I also enjoy helping those who are empathic learn how to establish routines for self-care and ways to work with their emotions so they can engage with life and others in a way that can help reduce anxiety.
I am trained in Brainspotting, which is a brain-body relational psychotherapy, that is shown to work well with many areas of struggle, including trauma, depression, and anxiety to name a few. It uses feelings in the body and one's visual field to process events in the subconscious or non-verbal parts of the brain. It has helped so many clients gain freedom after their trauma.
I am also working on my certification in Imago, which is a dialogical therapy (based on having specific types of conversations with another). Imago focuses on the wounding experienced early in life and how we adapt to those hurts. When in a relationship, our adaptations can cause conflict. Imago seeks to find the source of the adaptations and provides the space necessary for partners to connect, heal, and grow, by providing corrective emotional experiences for each other.
I invite individuals, relationships (traditional and non-traditional), and families who seek deeper, more meaningful connections to themselves and those around them. I am committed to building and maintaining a therapeutic relationship that will support healing and foster a deeper sense of awareness for my clients.
If you would like to know more about my therapeutic processes, please reach out. I would love to speak to you about how we can work together to help you reach your goals.
My Story
Prior to being a therapist, I was a hairstylist for a decade, which was a lot of fun and allowed me to be creative. Prior to that, I was a teacher. I find I am the type of person who will do whatever it takes to complete what I set my mind to, even if it seems ridiculous to others. I learned we only live once, and we have to take charge of our lives and make things happen. So I decided to go to graduate school to become a Social Worker. While I was in graduate school, I knew I wanted to be in a private practice working with sex and the LGBTQIA+ community. A close friend recommended that I speak to the ladies at Stillpoint.
My friend called Beth, who then reached out to set up a meeting/interview. I was so nervous about going into Stillpoint. Would they like me and think I would be a good fit? Would I say the right stuff or come across as though I did not know what I was talking about? Much to my anxieties' surprise, the ladies were so nice and curious about me. At the end of the meeting, it was one of those, "we will call you" moments. So, I was sure I would have to keep looking for a different practicum for my second year. Mind you, this was before the second semester of my first year had finished; I literally had time, but didn't feel like it, especially if I wanted a specific type of training. Much to my surprise, the ladies at Stillpoint invited me back and offered me an internship. I was so eager to learn the processes of the practice, I spent a couple of days each week through my summer break at the practice shadowing, learning as much as I could. It was glorious and I was literally in heaven. Finally, the dream I had since I was little is finally coming true! I am becoming a therapist!
Through grad school, I learned so much. Working with clients and learning ways to speak and how to address things was hard work, but a lot of fun. I knew Stillpoint would be a part of my life for some time, but I also was going to be moving two hours away after graduation. So, as graduation came and went, I moved, and left Stillpoint to take a job at a community mental health facility, at Beth's encouragement, to get the feel for other types of therapy work. Really, I imagine, it was so I can truly appreciate what I had at Stillpoint. It maybe took 2 weeks for me to miss my clients and practice at Stillpoint.
The excitement of a job with insurance and paid time off was great, but then I started seeing how different things were from how I liked doing things with Stillpoint. I could not completely part with the richness of the therapy and experiences Stillpoint offered. Long story short, I left the community health organization and came back to Stillpoint. There was so much I wanted and still want to learn, and that will come from the women at Stillpoint and the opportunities the practice can offer. It was so hard to leave Stillpoint the first time. I felt like I was leaving my family. All it took was one email to the ladies at Stillpoint, and I was welcomed back with joy and excitement. Here I am, growing my practice, learning from some of the best friends/colleagues one could ask for, and working with wonderful clients, who stretch me and make me want to be the best I can be.
I am excited to continue to build my dream practice at Stillpoint. Regardless of background or needs, I believe there is something every client and I can teach each other as we engage, resolve and reinvent.
Training and Credentials
Brainspotting
I am trained in phases 1 and 2 of Brainspotting, a brain and body relational psychotherapy. It uses feelings in the body to process complex trauma that is stored in the non-verbal part of the brain, allowing clients to live more freely without the weight of past trauma.
Imago Relationship Therapy
I have completed the Imago Clinical Training and am working towards completing certification in Imago Relationship Therapy.
So You Can Heal Podcast
I am also a host for Stillpoint's podcast - So You Can Heal. Click Here to learn more about this resource and how you can listen!
Josh's Blogs
Shifting into something new can be unnerving and causes many to stay stagnant....read more