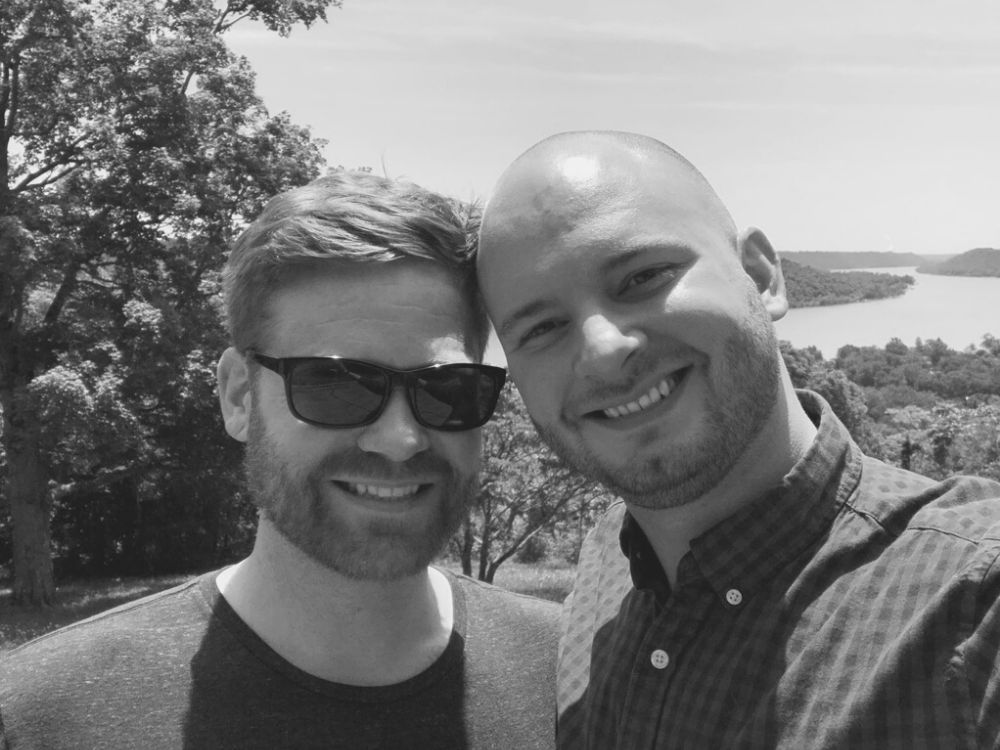 While I was in graduate school, I knew I wanted to be in a private practice working with sex and the LGBTQIA+ community. A close friend recommended that I speak to the ladies at Stillpoint. My friend called Beth, who then reached out to set up a meeting/interview. I was so nervous about going into Stillpoint. Would they like me and think I would be a good fit? Would I say the right stuff or come across as though I did not know what I was talking about? Much to my anxieties' surprise, the ladies were so nice and curious about me. At the end of the meeting, it was one of those, "we will call you" moments. So, I was sure I would have to keep looking for a different practicum for my second year. Mind you, this was before my second semester of my first year had finished; I literally had time, but didn't feel like it, especially if I wanted a specific type of training. Much to my surprise, the ladies at Stillpoint invited me back and offered me an internship. I was so eager to learn the processes of the practice, I spent a couple of days each week through my summer break at the practice shadowing, learning as much as I could. It was glorious and I was literally in heaven. Finally, the dream I had since I was little is finally coming true! I am becoming a therapist!
Through grad school, I learned so much. Working with clients and learning ways to speak and how to address things was hard work, but a lot of fun. I knew Stillpoint would be a part of my life for some time, but I also was going to be moving two hours away after graduation. So, as graduation came and went, I moved, and left Stillpoint to take a job at a community mental health facility, at Beth's encouragement, to get the feel for other types of therapy work. Really, I imagine, it was so I can truly appreciate what I had at Stillpoint. It did not take long for me to miss my clients and practice at Stillpoint, maybe two weeks. The excitement of a job with insurance and paid time off was great, but then I started seeing how different things were from how I liked doing things with Stillpoint. In all, I stayed at the community mental health facility for about six months. Of that time, last three or four months I was also working at Stillpoint a day a week or so. I could not part with the richness of the therapy and experiences Stillpoint offered. Long story short, I left the community health organization and came back to Stillpoint. There was so much I wanted and still want to learn, and that will come from the women at Stillpoint and the opportunities the practice can offer. It was so hard to leave Stillpoint the first time. I felt like I was leaving family. A part of me felt I had to, while another part knew I needed to. It was a difficult time. All it took was one email to the ladies at Stillpoint, and I was welcomed back with joy and excitement. Here I am, growing my practice, learning from some of the best friends/colleagues one could ask for, and working with wonderful clients, who stretch me and make me want to be the best I can be.
As I mentioned, after graduation I moved to Madison, Indiana, about two hours south of Indianapolis. I commute to the office and I am okay with that. Driving allows me to really decompress and get into a different headspace before work or home. I live with my partner, our dog, Bella, an English Bulldog, and cat, Gus, a grey rescued stray. My partner and I like to make up stories of Gus's life prior to being rescued by my partner. For example, what kinds of things did he have to do to survive? Hustle? Was he part of a notorious kitty gang? What did he do to his family? Are with living with a serial killer kitty? Bella...well, she is a 50-pound dead-weight sleeper, who snores, a lot! She is sweet and loves to play and chew on anything (given the opportunity). She, too, is a rescue of sorts, sold to me by a breeder who bought her to breed but chose not to due to her allergies. She has changed my life with her sweet and lovingly obnoxious presence. Prior to being a therapist, I was a hairstylist for a decade, which was a lot of fun and allowed me to be creative. Prior to that, I was a teacher.
I find I am the type of person who will do whatever it takes to complete what I set my mind to, even if it seems ridiculous to others. I learned we only live once, and we have to take charge of our lives and make things happen. This was a hard and painful lesson. I lost my cousin, my best friend, in high school. He was so full of life. That started a cycle of loss in my family that changed my family dynamics completely. Following my cousin's passing, my grandfather, who I lived with off and on most of my life, also passed. He was a grumpy man but loving in his own way. He showed me what hard work and humor could do to any situation. I have lost a number of friends, family, mentors and role models throughout my life, and I want to make them proud. In some way, I carry a piece of them into each interaction and situation.
Throughout my time at Stillpoint, I have worked with different types of people and circumstances. I have learned through my experience that I love working with couples, especially couples who have experienced betrayals, like infidelity. It can be a rough road back to connect, but it can be so rewarding. Also, I am really drawn to non-traditional couples, including consensual non-monogamous couples (CNM). Helping to find ways to meet this dynamic's unique needs is exciting and humbling. In addition, I enjoy working with those who have experienced trauma, because there is nothing like watching someone reclaim parts of themselves they thought were gone. I also work with clients who live with anxiety and depression, helping them find ways to be present in life.
To better help my clients, I also look forward to continuously developing new skills and techniques in my practice, such as Brainspotting and Imago therapies.
I am excited to continue to build the dream practice at Stillpoint. Regardless of background or needs, I believe there is something every client and I can teach each other as we engage, resolve and reinvent.
Josh Stanley, LSW
Therapist
Regardless of the client, helping anyone engage, resolve and reinvent through life's challenges is a calling I humbly accept. Helping increase awareness for each client so they can make intentional choices for their life is so rewarding. I also enjoy helping those who are empathic learn how to establish routines for self-care and ways to work with their emotions so they can engage with life and others in a way that can help reduce anxiety.